Hey, things look different around here. Yup, I've gone and done it yet again. I've changed the theme

Before Mekworx went down (check the post below), I was planning on updating the site. At the very least I was going to update the Design page and add a logo the previous theme. After the site was fixed and up again though, I almost immediately lost interest. Well what can I say, wading through php/css and doing the actual update work is tedious, boring crap.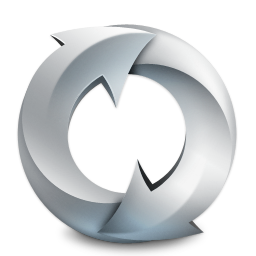 A couple days later though, I got a second wind. The previous theme, while nice and clean, started to bore me. I see this site a lot more often than probably anyone else, so I get tired of the same ole thing after a while. So I decided to go for a darker theme, and I found the Admired theme. This is a pretty cool theme because it gives you a bunch of options to tweak the theme the way you like it. Although it didn't have quite enough options. So I had to dig into the css a bit to make everything to my liking. The logo and background image are all my work though.
Once I got the theme out of the way, I set about updating both the Design and Info pages. This turned out to be an all-day affair unfortunately. The Resource page has been trashed in favor of merging its contents with the Design page. You can see a very sparse table at the bottom of the Design page with the contents of the old Resource page. Essentially that table will serve the same purpose but with one less page. After that I updated just about every project/design page, fixing broken links, bad grammar, and spelling errors. There are now pages for 32in24-11, SpaceDM9, and Back to Saturn X. Vela Pax also got a nice update with some fresh, up-to-date screenshots of each map. If your wondering, I didn't update the Supplice page with any new content; hopefully there will be a nice influx of screenies and info very soon

. Lastly the Info page was updated to sound less boring/depressing/monotone and more…well, like myself

. I got rid of the old picture that was nearly 4 years old but I don't have one off-hand to update it with. So I might add a new picture of my gloriously bearded mug sometime in the future.
And that deceivingly small list of updates took me at least 8 or more hours to accomplish. Yikes

. But hey, I should be all up to date now. So yay!